Born too late to explore the earth, born too early to explore the galaxy.

Anonymous
There's been some talk around the Doctors of Gaming virtual water cooler about joy (or lack thereof) that comes from playing slower paced games. Games like Red Dead Redemption 2 and Death Stranding – where gameplay is slower, focused on exploration, intensely immersive and sandbox-like – have been a topic of many a discussion in our community. But no game I know truly grounds you in its environment like Elite: Dangerous.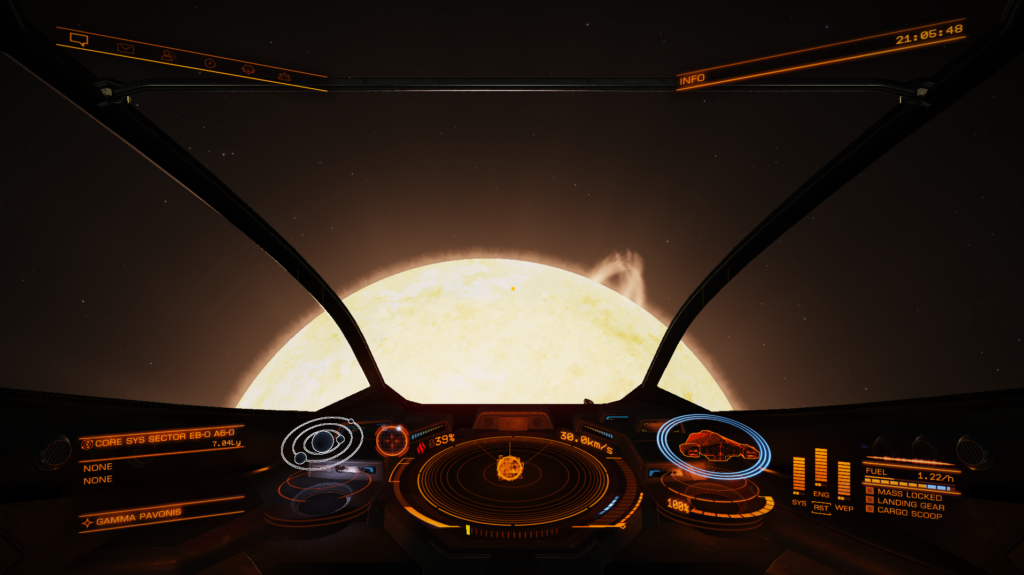 If you've watched shows like Cowboy Bebop and Firefly and dreamed of a life of exploring space, moving goods along interplanetary trade routes, bounty hunting and/or piracy then I cannot recommend enough Frontier Development's (Planet Coaster, Jurassic World: Evolution) open-world space flight simulation MMO.
Elite: Dangerous puts you in the role of a pilot, which means you have direct control over a spaceship. Think Microsoft Flight Simulator, but in space. This includes managing things like speed, hyper-space jumps, routing power to engines or shields, ship modules such as life support and weapons, firing on enemies, requesting docking permissions, fuel reserves and commanding your crew.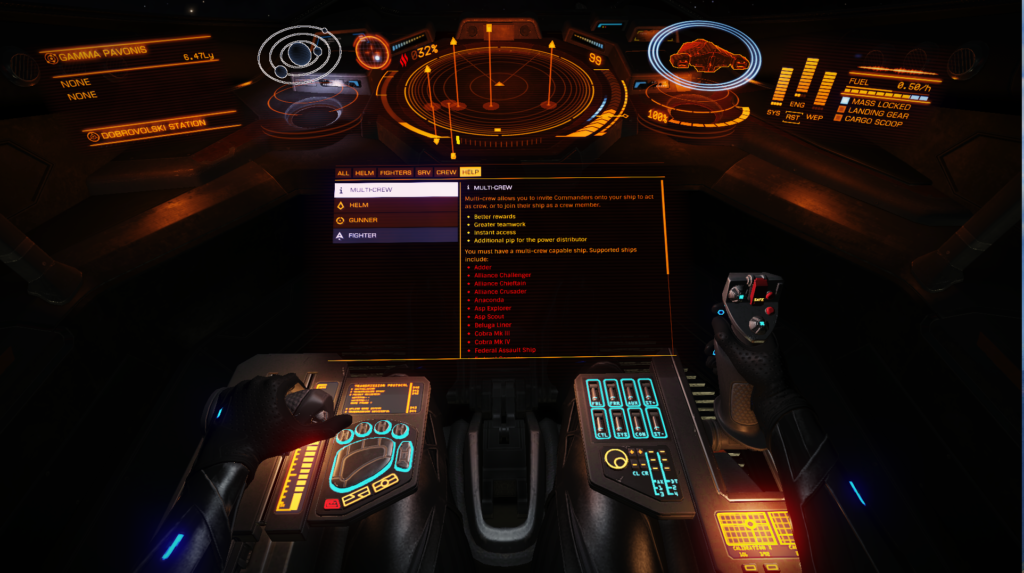 However, this does mean there's a learning curve to this sim. But it quickly becomes natural to navigate the menus and control your ship's movement. And once you're comfortable with flying, the game can be the most exhilarating or relaxing experience you want it to be.
Personally, I tend to just do whatever I feel like when I log in. Do I want to enjoy a relaxing supercruise between systems? I'll probably pick up a courier or procurement job. If you get the right gig, you can get paid pretty well to deliver goods from one station to another (just make sure you plan your trip such that you don't run out of fuel).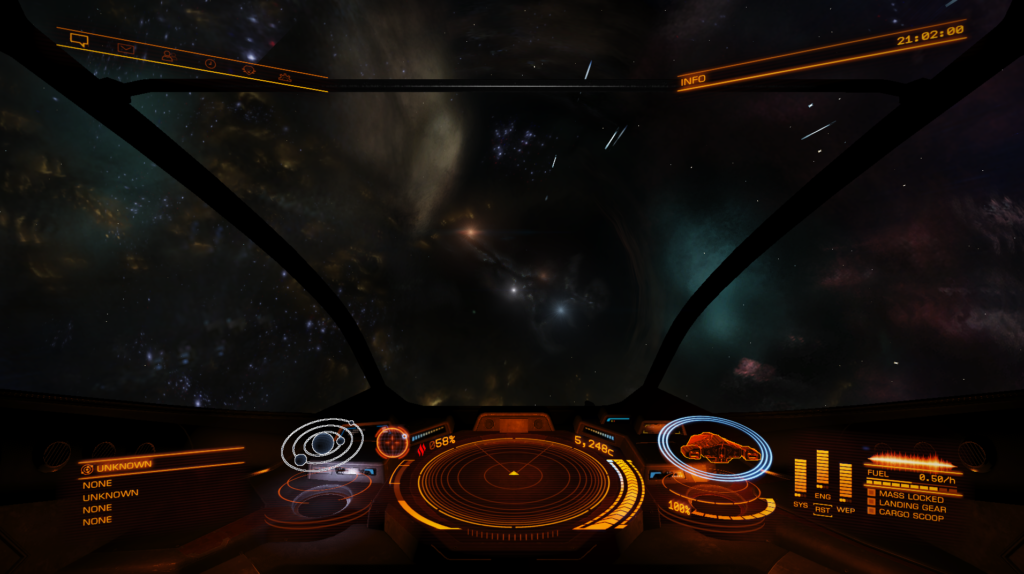 Other times I feel like some action is in order, so I'll go hunting for folks that have bounties on their heads. And I'm excited to delve into the underworld of crime in this game, too.
What's great about this game is it doesn't force you to play a specific way. Once you get started you can do whatever you like. And I think there's something special about modern sims and sandboxes that allow you to slow down and enjoy a specially crafted world.