SUBJECTIVE:
Godhood presents for review as a turn-based, religious simulation-strategy game from Abbey Games. The goal of Godhood is to create a religion, build a religion, convert and defeat rivals, and to build religious temples. Godhood has flavors of Command and Conquer and Black and White.
OBJECTIVE:
Create your own religion and god
Recruit disciples
9 disciple classes
Turn-based combat
Single-player
4 religious focuses (War, Lust, Chastity, and Peace)
ASSESSMENT:
Design: The art design is not particularly special but it does its job which is fine by me. In other words, the design does not distract from the game either positively or negatively.
Customization: Godhood fully embraces player customization. When starting a new game, the first thing the player will do is to customize their god and religion. Players are able to customize the appearance of their god by selecting various options for the head, arms, body, and colors. Players are also able to customize the appearance of their disciples and the locations of buildings in their village.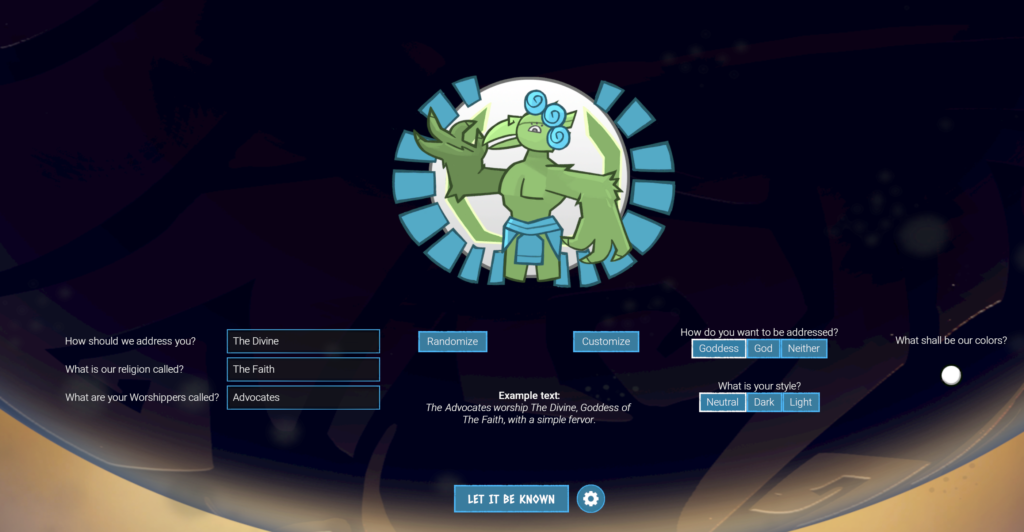 Combat: The purpose of combat in Godhood is to defeat defenders of nearby villagers in order to convert them to your religion. Godhood utilizes a 3v3 auto turn-based system of combat. Each disciple used in combat excels in one element based on their given class. There are five elements which use the familiar rock-paper-scissors style to determine performance. Furthermore, the abilities of disciples can be improved and religious totems can be added to improve their stats.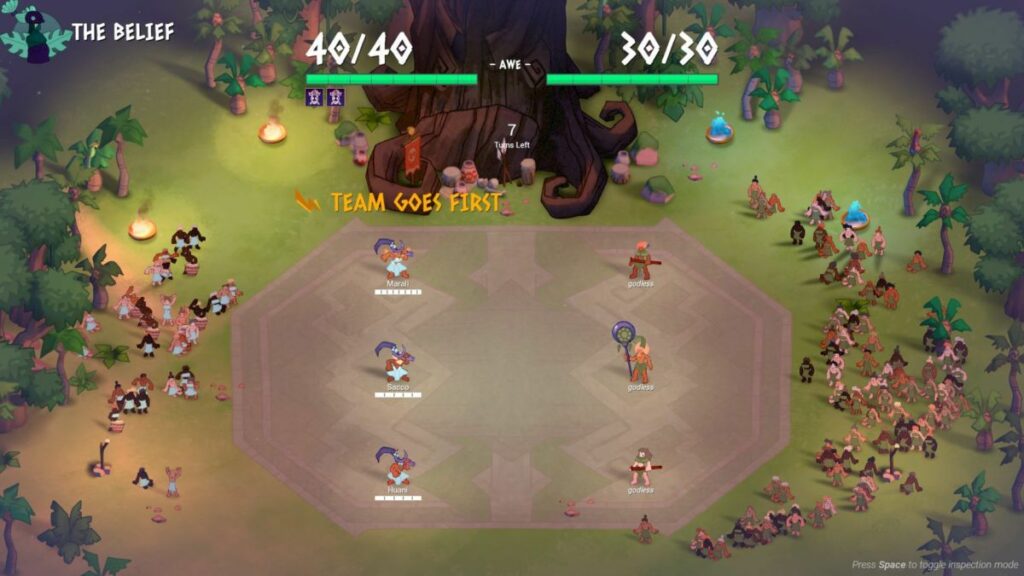 Since the player has no control over the combat, I did not find the combat enjoyable. Combat may as well be simmed so the player is not buried in loading screens. The developers should consider refining the system of combat so the user can be more involved.
Replay Value: Given the brevity of the story, there is some replay value to be had if the player is interested in trying out the other religious focuses. However, the story does not change and the combat system does not make a replay any more attractive.
The Review
Godhood
Godhood has quite a bit of potential but it has not been fully realized. For this reason, I recommend holding off on a purchase until the developers have had time to fulfill this potential.
PROS
Engaging Concept
Highly Customizable Avatars
CONS
Still in development
Class Balance Issues
No Tutorial
Too Much Depth