Intellivision Amico is set to mark Intellivision's return to the console scene decades after their previous release. The new Intellivision console, which is set to debut in October 2020, will be the latest to follow the trend of resurrecting retro gaming consoles with Nintendo, Sega, Sony and even Intellivision's golden age nemesis Atari recreating their classic machines in a modernized look. After years of silence, what does Intellivision have in stock to stay relevant in a fiercely competitive modern market? Here's the Intellivision Amico details we know thusfar.
WHAT DO WE KNOW ABOUT THE INTELLIVISION AMICO SPECS?
Intellivision remains tight-lipped over the specs of Intellivision Amico. The only technical detail the company has let out is the console's "21st century advanced 2D image processing technology". Supposedly, the console will come with a unique chip that can handle a million simultaneous sprites. If that's actually the case, Intellivision Amico will be the most powerful 2D rendering gaming engine of all time. This superior 2D rendering capacity will provide the ultimate retro gaming experience.
The console will also have Wi-Fi, Ethernet support, multiple USB ports, and a HDMI port. The official press release also mentioned a "system expansion interface feature"; I'm not exactly sure what it is, but I believe it would allow users to upgrade the system in a handful of ways.
WHAT GAMES WILL BE ON THE INTELLIVISION AMICO?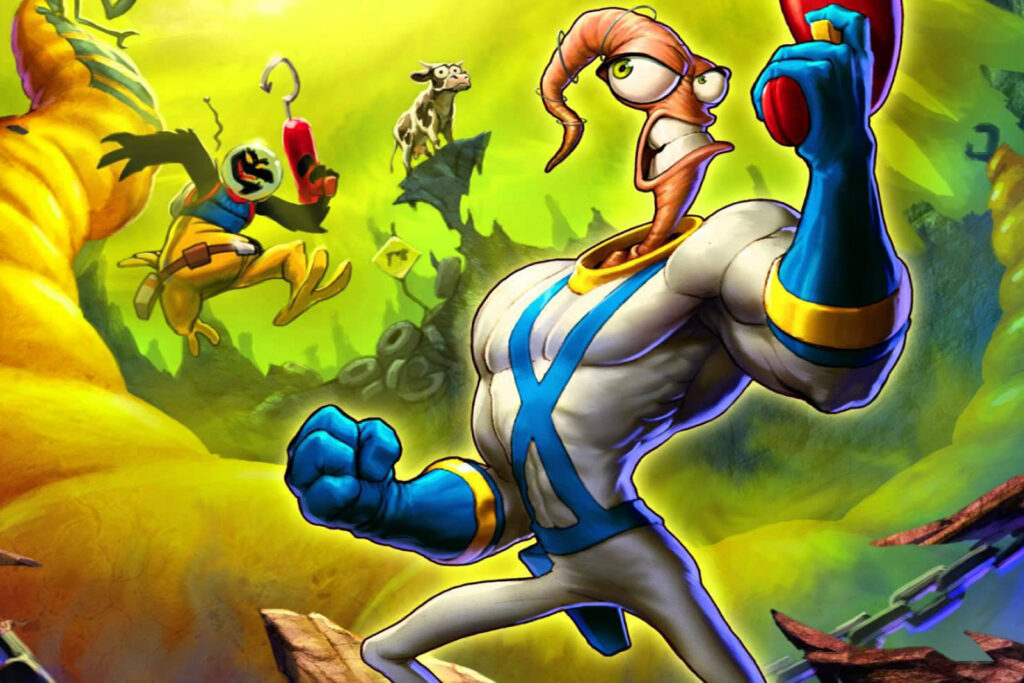 Back in the late 70s and early 80s, Intellivision introduced some revolutionary ideas in the gaming world. They were the first to use speech synthesis, use multiple camera angles on sports games and create the earliest form of RTS games. I expect to see re-imaginations of Intellivision classics, tweaked and modified to fully exploit Intellivision Amico's premium 2D chip. Intellivision has confirmed there will be 22 exclusive games in the new console, which have already been demonstrated to a limited audience at this year's E3. A new Earthworm Jim game is the only game we know for sure will be available on Intellivision Amico. Will there be newer versions of Miner 2049er, Moon Patrol and Kung-fu Master? We might find out very soon.
HOW EXPENSIVE WILL THE INTELLIVISION AMICO BE?
All Intellivision Amico games will be purchasable in a price bracket that ranges from $2.99 to $7.99. Imagine not having to splash out $60-$70 for a game! The games will have no in-game purchases, meaning all game resources will be accessible to you once you buy the game. There's no need for buying additional materials to enjoy your game completely, which is a rarity in modern gaming culture.
The price of the console is quite low as well. Intellivision Amico will set you back less than $180, which seems like pocket change when you compare prices with other latest offerings by rival console manufacturers. Of course, PlayStation 4 and Nintendo Switch comes equipped with top of the line gaming peripherals, but at a much lower price level, Intellivision Amico gives you the option to try something different.
WHAT DO WE KNOW ABOUT THE INTELLIVISION AMICO CONTROLLER?
Intellivision Amico controllers will have touch screens, something we haven't quite seen before in video game controllers. Two wireless Bluetooth controllers will be included in the original packaging. If you don't feel comfortable with the touch screen, you can use the conventional D pad that sits just below it. The controllers have built in microphone and loudspeakers for voice-chat support.  With automatic onboard Qi charging facilities, you won't have to worry about the controllers running out of charge.
The console has us excited, not only for its price tag, but for its innovation in putting 2D gaming back into the modern spotlight. Game on.