Back in 2011, L.A. Noire was shaping out to be the phenomenon that would change the gaming industry forever. Rockstar Games was looking for a release that would surpass their Grand Theft Auto success.
The studio spared no expense to ensure the bonafide materialization of their vision. The exact figures were never disclosed, but reportedly the production cost rested somewhere between the marks of $50 to $100 million. That is an astonishing amount of development cost even in today's inflated economy. On top of that, the production took seven years to wrap up, which also indicates Rockstar's expectations that the game would deliver in kind.
Unprecedented was the theme L.A. Noire was going for. The game premiered in-front of a jam-packed audience at the Tribeca film festival. The motion capture technology used in the game was also entirely new.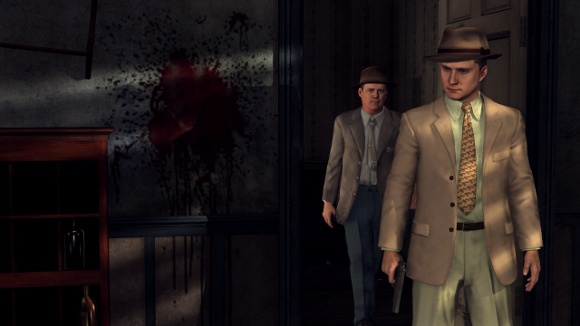 Almost a decade fast forward, L.A. Noire has failed to create the impact its developers had envisioned. It did manage to build something unique, but it didn't bring about that watershed moment in the gaming world. Controversy has marred L.A. Noire's legacy. There are people who loved the experience, while there are also others who found it downright odd. I, personally, have mixed feelings towards the game.
But, this piece is not about whether L.A. Noire is a good or bad game. What I tried to figure out was why L.A. Noire fired below expectations. The first month sales of 899,000 copies clearly do not reflect the ski-high ambition of the developers. However, you can't describe L.A. Noire as a flop. In the first year of its release, the game had shipped five million copies. Certainly not a blockbuster, but it was a commercial success, to some degree, at least.
However, Rockstar was not looking for a game that would bring in some money and get lost in oblivion afterward. They wanted L.A. Noire to revolutionize the scene. It's safe to say that didn't happen. Rockstar had entrusted Australian video game developers Team Bondi to turn their dream project into a reality. Unfortunately, L.A. Noire was the only game they ever worked on before going defunct in 2011.
The idea behind L.A. Noire was fascinating. Back then, detective games were confined to solving puzzles. But Rockstar wanted to expand the boundaries of the genre and make it far more complex, similar to real detective work. However, when I got to play the game it was evident to me that the developers were not sure what they wanted the game to be. Many scenarios of the game seem extremely conflicting to the tone it wants to set.
In the game, you assume the role of Cole Phelps, a US Marine-turned LAPD detective. If you were a fan of AMC's Golden Globe-winning series Mad Men, you would recognize Phelps's face in an instant.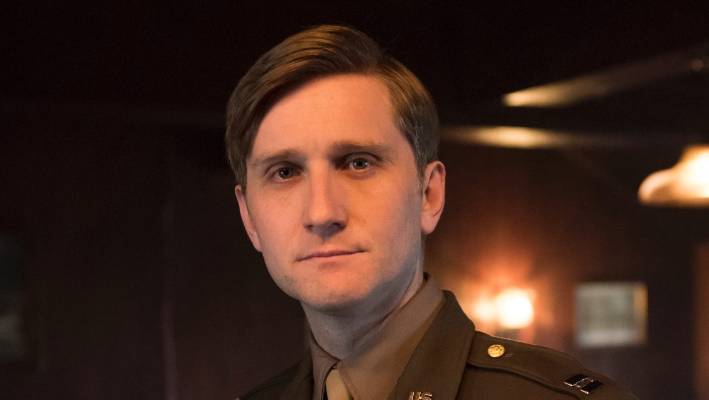 Aaron Staton plays the role of Phelps, who had famously portrayed Ken Cosgrove in Mad Men. The developers made use of the brand new MotionScan technology to digitally replicate Staton's face.
L.A. Noire creators wanted to bridge the gap between reality and video games. Their intention was to use MotionScan to create a true cinematic experience.
MotionScan was a motion capture technology that was futuristic at that time. The development team used 32 cameras to record the slightest facial expressions in extreme detail. The goal was to let the gamers decipher the facial expressions of a suspect during interrogations to deduce their innocence and guilt. Sounds nothing short of riveting does it?
Team Bondi's minute attention to detail also landed Staton the role in L.A. Noire. In a 2017 interview with GQ's Scott Meslow, Staton said they were looking for someone with experience working in the game's era.
"They were casting actors who had an understanding of the period (L.A. Noire is set in the post-War World II 1940s)," Staton said. "Mad Men took place in the '60s and not the '40s—but 20 years is a lot shorter to travel than 70."
While MotionScan was a fascinating process indeed, it came with a lot of issues. It was a very expensive method, with only the cameras costing the studio $192,000. On top of that, such pinpoint replication of facial expressions resulted in huge file sizes. A second of motion capture via MotionScan required no less than a gigabyte of data. As a result, the game was overly huge. It was split into three separate discs. However, the PS3 edition was squeezed into a solitary 25 gigabyte Blu-ray disc.
Apart from the size and budget constraints, MotionScan has another huge drawback. It is so sensitive that the actors have to be completely stationary while co-mapping. Even the slightest of movements would jeopardize the accuracy of the capture. This led to repeated co-mapping sessions, which ultimately made the production incredibly lengthy.
Here's what Aaron Staton told Gamespot about the process:
It's literally just you in this room, and you've got 32 cameras, and you've got Brendan on the other end of the microphone. So, we would have dialogue back and forth, but there was no [other actor], and the cue was a beep or a shouted cue of "action." So, there wasn't the dialogue exchange, and for a game that's based on interrogations, so many of those cues are physical… as players will see playing the game. A lot of that was a challenge, sitting in the chair and sort of trying to imagine those cues; whereas on a set, be it film, TV, or on a stage, there would be an actor present to give you that cue.

Aaron Staton
While L.A. Noire's facial animations do look stunning at times, it fails to achieve its core objective. The subtlety of the facial expressions is very difficult to decipher, which makes the interrogations needlessly difficult. Of course, being a detective is not an easy task, and L.A. Noire wanted to make us realize that. But, the imprecision in facial expressions makes interrogations frustratingly enigmatic.
Additionally, some of the choices the developers made during building the world of L.A. Noire make no sense to me. For example, they have gone to great lengths to faithfully recreate the 1940s Los Angeles, but they made it so desolate.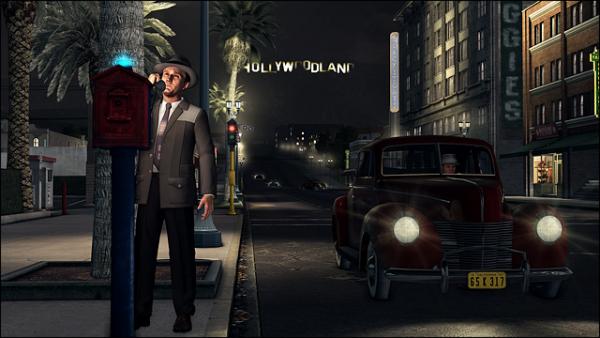 The contemporary landmarks of the city do appear in the game, but as you roam around, you would find it incredibly lackluster in terms of detail. So, you won't feel a strong motivation to browse your surroundings.
They also did a splendid job in designing period-appropriate classic cars, but you can only drive around in a police sedan. Sounds quite boring, doesn't it?
The side missions also contradict the true intent of the game. You are working your case, collecting evidence, interrogating suspects. All of a sudden, a side mission would pop up and disrupt your pace. Yes, it feels fun to shoot some random bank robbers in the bank. But, the whole theme of L.A. Noire is to give the player a true taste of cerebral detective work. The side quests throw that purpose into utter disarray.
Having said all that, L.A. Noire is the most intriguing detective game I have played to date. It couldn't be a trendsetter in the industry, it has its flaws, but it did a great job in addressing some of the stereotypical limitations of the genre.