Subjective:
Developer Team Ninja and publisher KOEI TECMO GAMES CO., LTD. present Nioh 2 – The Complete Edition for review. The title will be simplified to Nioh 2 – TCE moving forward. Nioh 2 – TCE is a PC port of the PlayStation 4 title of the same name. It includes all released downloadable content to tell the full story of the half human, half yokai protagonist. Each level puts the protagonist more in touch with their ability to turn humans and demons alike into chunks of their former fleshy selves. Players will learn a mythical version of Japanese history alongside the violence and battle their way alongside storied leaders from the past.
Objective:
Like its predecessor, Nioh 2 – TCE is primarily a single-player experience. If the player needs assistance, there is an option to invite two friends or summon AI-controlled versions of other players with an in-game currency. There are also PVP options where players may duel one another or fight AI-controlled versions of the same.
Nioh 2 – TCE is experienced in different chapters covering key years in Japanese history, broken up into individual levels. Within those levels are shrines which function as checkpoints. The introductory level fallows players to experiment with the 11 melee weapon types, each with three different attack forms. These can mix and match with additional ranged weapons and dozens of different techniques outside those options.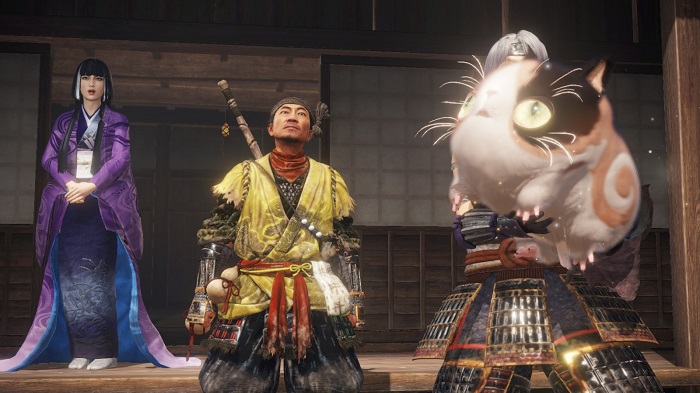 Assessment:
Now that I've streamed about 30 hours of Nioh 2 – TCE, and played an additional 30 or so on my own time, I lightly marvel at some of what Team Ninja has accomplished. They've managed to create two different games, each engaging in their own ways, where I follow an increasingly complicated flowchart of moves spread out over damn near thousands of combinations to turn each enemy type into chunks rarely resembling its former self. The split-second decision making makes Nioh 2 – TCE the best fighting game I will likely never face another human opponent in and, paradoxically, the only fighting game I feel remotely confident of in my skills.
This simultaneously makes Nioh 2 – TCE the best entry point for new players to the series, a great expansion for die hard fans, and a potential waste of time for those who simply enjoyed the first. You don't just learn the fighting system via tutorial. You drown in the options until a path becomes clear or you get lost in the web of nearly endless options. Either you become so confident in your style of play you lurch forward in each twisting level with fresh grins as enemies fall, or you become so frustrated at the lack of teaching and nearly impossible to intuit battle information that Nioh 2 – TCE gets relegated to the great uninstall bin in the sky.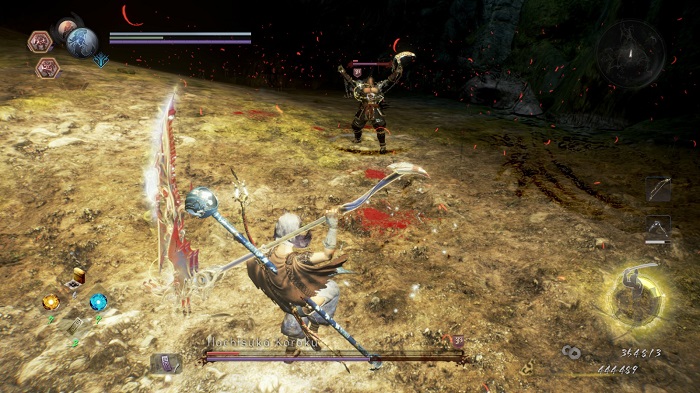 Nioh 2 – TCE's design philosophy boils down to "more." That's why I can't recommend it for people who only enjoyed the first, as it's more of a system you have to enjoy down to your pores in order to get the most out of. But this system is far better integrated with the story than Nioh's weird cosplay Geralt protagonist chasing a skinny demon. The story is there and in gameplay terms is the player's increasing comfort with the complexity of combat, in-line with the PC's growing skill in handling the demonic and human sides of themselves. Team Ninja wisely leaves this development out of cutscenes, which are absurd dramatizations of Japanese history, to focus on that growth within the player's comfort moving between an initially dizzying number of fighting styles to become a calculating dervish of skill.
The level design of Nioh 2 – TCE suits this more straightforward approach in storytelling and tones down the surprise interconnected pathways of the first. It was never quite accurate to compare Nioh to Dark Souls outside this one aspect and I'm happy they did away with any surprise level complexity. This doesn't mean that the levels are boring, however. Instead there are rooms where many factors have to be considered. Pillars block lines of sight, platforms rest on those pillars, hazards – like fire – control where I may dodge to or from, passageways conceal fresh enemies that may stumble in on patrol, and the challenges of the environment spiral on.
Now, if I find a blocked door, it's less a question of "can I get there" and more "what challenges will I endure to unlock this?" Those who enjoy an environmental mystery will be disappointed that Nioh 2 – TCE's level design leans more on the latter, but the combo-heavy flowchart lover in me vastly prefers this approach.
I haven't even gotten into the weapons because good god the options. Mere description will let you know if this is your bag or not. I chose the split-staff and the switchglaive because I mostly neglected magic in the first Nioh.
So I approach a simple yokai in medium stance, easy to block and counterattack. Only – oops – here comes a giant fella. So now I'm switching between medium stance and my split-staff, which is an excellent defensive weapon, to the more offensive-oriented high stance of the switchglaive. But – yikes – I am running out of ki fast (which is Nioh's stamina system), so I need to switch to low stance for easier dodging between the two enemies while also switching weapons and unloading combos onto each in the hopes of stunning or eliminating one to deal with the other. All this is before I even bother with the three different yokai counterattack options, each with their own customizable skillset, unstoppable casting animations which can debilitate a foe just as easily as they leave my weak points exposed, quick switching to ranged to pop another approaching patrol in the head and the options continue on.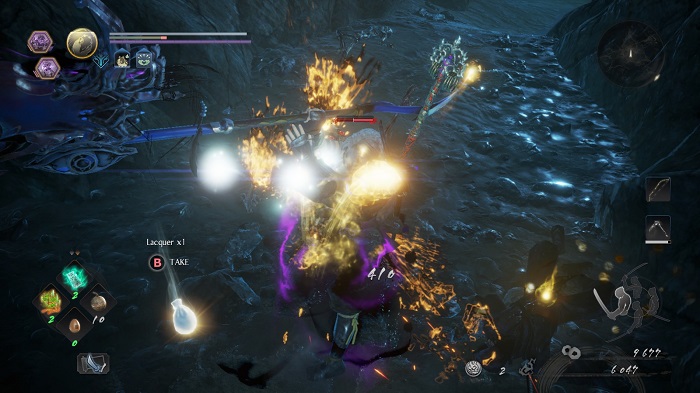 This is one battle, which takes place over the course of less than a minute, in a scenario where I'm thinking of exactly two different kinds of enemies. I adore that complexity but choice fatigue may set in fast.
Additional fatigue may come from those who did experience the first Nioh and recognize a large number of reused assets. Since Nioh 2 – TCE is part prequel and sequel to Nioh this is somewhat expected, yet does little to quell the feeling of well trod territory that contributed to rare (though existing) boredom. Other frustrations come from technical glitches which have kept me from doing training missions that unlock more skills. I select the mission, the program crashes without warning, and inexplicably plays as normal with others. I have not experienced any other glitches or problems with this port, but I felt a lot of frustration at having character options completely locked out because of this.
Nioh 2 – The Complete Edition was reviewed using a reviewer-purchased copy of the game on the PC via Steam.
The Review
Nioh 2 - The Complete Edition (PC)
None of these negatives have been enough to keep me from rebooting Nioh 2 and selecting another mission. I've been thrilled at finding new ways to stretch my knowledge and execution at fresh opponents. But know that I have patience for these things because I am clearly a die-hard for Nioh now. Other die-hards for the first game, and those looking for a fresh action title, may jump in on the second but those lukewarms from the first will find their criticism amplified. That won't stop me gleefully following my flowchart of death into the next set of bloody chunks, but I understand those who don't feel like making the journey.
PROS
Enter the expanded flowchart of death where just about any combat option the player may imagine has some analogue in the thousands of possible combat combinations.
Simpler level design from the first game means less twisting confusion and more exciting room layouts which challenge how the player utilizes their skillset.
Enjoyably leans into the absurd with a time-spanning plot which better integrates the player's understanding of the combat system into their PC's journey.
CONS
Reused enemies and visuals, combined with a deepening of an already expansive combat system, often feel like more of the same instead of a true expansion of depth.
Mysterious crashes on the PC version that lock out playstyles.