Nintendo's Game Boy had its 30th birthday (!) this week and it has us hyped about handheld gaming. Thirty years later, the Nintendo Switch has revitalized the scene and has fans looking for more and more ways to optimize their mobile gaming experience. Satisfye is one of many third party companies that attempt to do just that.
One thing needing such optimization is the Switch's thin and long frame which translates into sub-par comfort. While Nintendo has not produced a solution to this problem, there have been a slew of third party companies who have made handheld gaming ergonomics a priority. Today we discuss the Satisfye Switch grip.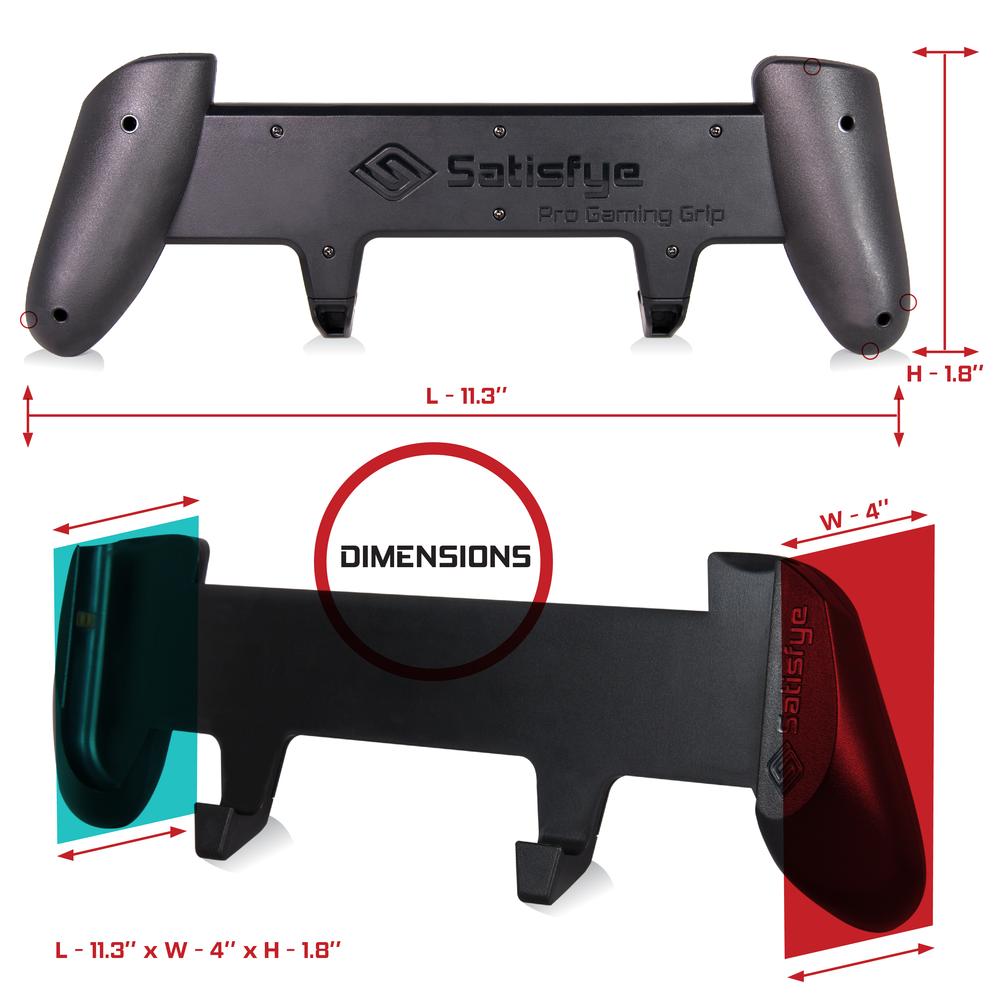 I found myself being able to tolerate longer hours of handheld gaming based on the ergonomics alone. Large blocks of Breath of the Wild play passed by in a blink of an eye. In addition, the weight the grip adds to the console imposes an extra feeling of gravitas upon an already immersive console and library.
What's better is that I feel I have improved control over the console and its buttons when using the grip. Maybe this is placebo, but, who cares? The grip spaces your palms out further allowing for a more intuitive reach to frequently used buttons.
The Satisfye Switch grip can be purchased separately for $21.99 or you can purchase the bundle that includes a sturdy and spacious case that accommodates the size of the grip. Both packages include four new thumbsticks. This one is definitely "Doctor Approved."