Over the last couple of years, PlayStation 4 and Xbox One have represented the topmost echelon of console gaming. But soon, these machines will be labeled ''outdated'' as both Sony and Microsoft have confirmed the arrival of the new PlayStation and Xbox, respectively, in 2020. Unsurprisingly, there has been endless speculation regarding both consoles, but now we know a bit more about the new Xbox, entitled Xbox Series X, after its world premiere.
Before Xbox boss Phil Spencer opened the lid on several Xbox Series X details at The Game Awards 2019 in LA, verified information had been few and far between concerning the new Microsoft console. Of course, there was a cornucopia of rumors floating all over the internet, but news coming from the official source had been scarce.
This article amasses every available bit of information I managed to gather from the Xbox Series X reveal event and from other trustworthy sources. Have a read to find out what you can expect when the new Xbox hits the market next holidays.
What Happened to Project Scarlett?
You might recall the name "Project Scarlett." It was the term used in Microsoft's announcement of their new console in E3 2019. But the reveal trailer shown at The Game Awards in December confirmed the title of the new console would be "Xbox Series X," instead of Project Scarlett. What were the thoughts behind changing the name all of a sudden?
Actually, there hasn't been any change to the original nomenclature. Project Scarlett was a temporary name assigned to the project before the final name for the new Xbox dropped during The Game Awards announcements. Microsoft has this habit of designating codenames to their consoles during their development phases. For example, Xbox One was codenamed "Durango" before it came out in 2013.
Does the name ''Series X'' imply a family of new consoles is heading our way in the future? Spencer admits that's the plan indeed.
''In the name 'Series X', it gives us freedom to do other things with that name so that we can create descriptors when we need to.''
First Look at the Design
Contrary to the customary flat design, The Xbox Series X is shaped in a black tower-like construction that can be placed both vertically and horizontally. This has been done to accommodate an enormous cooling fan into the build, which is capable of operating at a greater capacity than the ones used in cooling units of current-day consoles. The fan's sound emission level is said to be extremely low to avoid distraction during intense gaming sessions.
The need for this structural modification was vital to keep the temperature in check for a unit that is advertised to be the most powerful gaming machine built to date. The theme for Xbox One was compactness, but Xbox Series X developers have shifted their focus to gaming power and they claim it will be four times as powerful as its predecessor. To prevent overheating in such a colossal setup, the designers had no choice but to think out of the ordinary.
The official dimension is still unknown, but from the looks of it, it appears to be somewhere around the region of 6″ x 6'' x 12″. You can put it like a computer CPU in front of your TV or try to place it horizontally to fit into your TV cabinet, but the latter may be difficult given the size of the unit.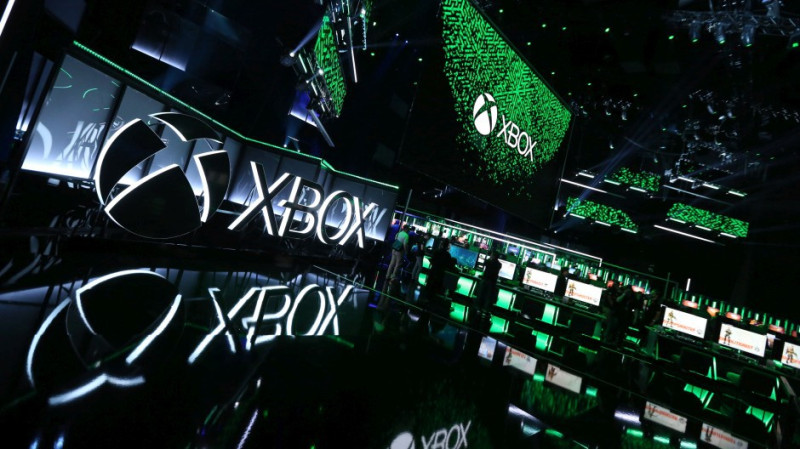 Xbox Series X Specs: How Powerful is It?
Microsoft has shown us how Xbox Series X will look. However, they haven't shared much information regarding what lies underneath the hood. What powers the beast that promises to redefine the norms of console gaming? Up to this point, we are mostly dependent on online chatters and hints dropped by Microsoft engineers to predict the complete technical specification. Here's what we know about the configuration so far:
| | |
| --- | --- |
| Processor | Custom AMD Zen-2 Ryzen CPU (Octa-Core processor with 3.6GHz clock speed) |
| Graphics | Custom AMD Navi-based Radeon GPU |
| Memory | 16GB GDDR6 RAM (13GB available for gaming) |
| Storage | NVMe SSD (Size yet unknown) |
| Computing Power | 12TFP |
| Ray Tracing Support | Yes |
| Video Output | 8k, 4k (120fps) |
| Optical Drive | 4K Blu-ray |
Xbox Series X will be centered around a custom-made CPU built on AMD's Zen 2 architecture. AMD have been associated with the Xbox project for quite some time now, so it was not a surprise when the Xbox development team announced state-of-the-art AMD components are being used to create the new Xbox. The CPU will incorporate an 8-core design to rival PlayStation 5's 8-core CPU build.
The CPU will pair up with the latest Navi Radeon GPU to ensure the best console gaming experience. AMD has stepped up their game in recent times, and the best of their efforts can be seen on the upcoming Xbox unit. To match Nvidia's real-time ray-tracing features, AMD will debut their ray-tracing supported GPU in Xbox Series X.
The machine also boasts an incredibly fast 16GB GDDR6 RAM, which will have 13GB dedicated memory for gaming purposes only. The high-bandwith RAM will be instrumental to hit the unit's frame per second targets and maintain high resolution.
Microsoft has created tremendous hype about the Solid State Drive (SSD) used in the Xbox Series X claiming it will be a"virtual RAM" that will do wonders in cutting down boot times. If the claims are true, the new Xbox system will outperform the disk performance of existing systems by more than 40 times and eliminate substantial loading time.
Even though the new Xbox aims to usher in a new era of gaming, it will come with an optical drive to support physical game discs. The device will be compatible with all Xbox One accessories so that you can use your current Xbox add-ons with the new one.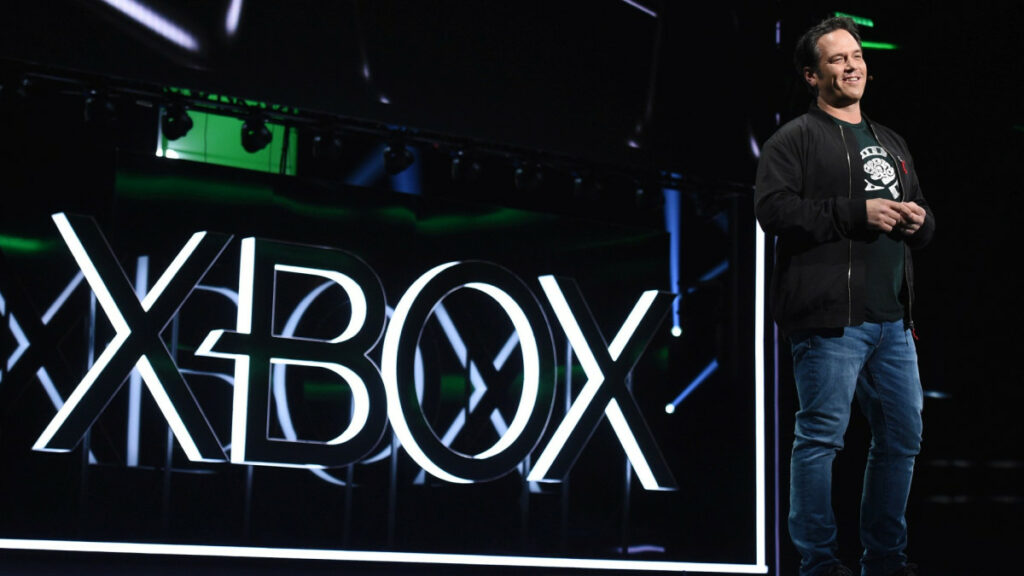 Xbox Series X Controller
The Xbox Series X trailer also allowed us to have a look at the new Xbox controller. The console went through a massive design tweak as we had discussed earlier, but the controller seems fairly similar to the one that accompanies the Xbox One X.
Even though there hasn't been any significant detour from a design point of view, the new wireless controller does come with some subtle changes. A closer look gives away a vague alteration in size; the new controller is slightly smaller than its Xbox One counterpart.
The D-pad shape has changed into a circle, and a dedicated share button has also been included. The latter has been inspired by the PS4 share button which allows gamers to share screenshots and video clips with each other instantly.
Xbox Series X Games
It's still early, so we don't have a complete list of games that will come with the Xbox Series X. Halo Infinite was announced as the first launch title for the next Xbox back in June when the imminent arrival of Project Scarlett was made known.
The Game Awards reveal of Xbox Series X coincided with a surprise announcement of a Hellblade sequel, which will premier as an Xbox Series X exclusive in Christmas, 2020.
Until now, only these two games have been confirmed to be released on the new Xbox. A few other titles are also rubber-stamped to be featured on the next Xbox, but they might be available on other platforms before Series X comes out in December, 2020.
Here are the games that have been confirmed for Xbox Series X at this stage-
· Halo Infinite
· Senua's Saga: Hellblade 2
· Gods and Monsters
· Rainbow Six Quarantine
· Watchdogs: Legion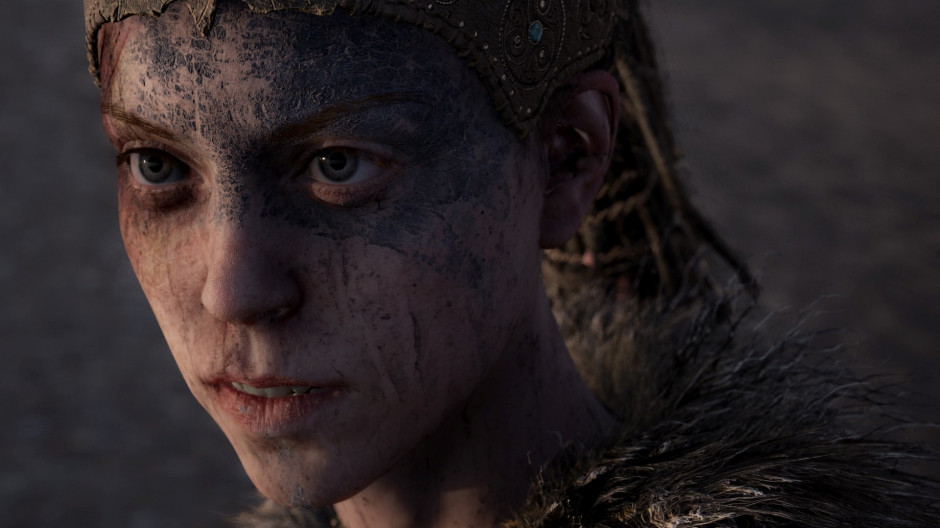 Xbox Series X Price
No official word has come out from the Microsoft headquarters regarding the price of the Xbox Series X. Jason Ronald, Xbox's Principal Program Manager, underlined the challenge to find a balance between affordability and providing top-of-the-line hardware to customers during a sit-down with Windows Central.
Xbox head of operations, Phil Spencer, reiterated the same message afterwards saying the company has learned from the past not to price out a sizeable group of consumers as well as not to make compromises on gaming power.
Ronald and Spencer's remarks point towards a price-range that borders on a premium figure, but still within the means of a vast majority of gaming enthusiasts. Xbox One X currently sells for $500, and I expect the new Xbox to be priced close to that range.
Xbox Series X Release Date
Xbox Series X is scheduled for a holiday season release in 2020.