The COVID-19 global pandemic changed many things about the way that we live our lives and the world of video game development is no exception. Working from home has become increasingly commonplace, extending from large "AAA" gaming studios all the way down to indie developers. Some people even switched jobs to accommodate this new lifestyle.
I sat down with Marcus Clarke (aka "PixelManta") to talk about how he took this once-in-a-lifetime opportunity to change the trajectory of his career.
From "A Big Adventure" to Small Startup
In 2021, Clarke was working as a Senior Game Designer for Sumo Digital in the UK. Working mostly from home, he had just wrapped up development on Sackboy: A Big Adventure (PlayStation 4/PlayStation 5). At this point, he had spent almost a decade in the big game industry, contributing to titles such as the Warhammer series and Sonic & All-Stars Racing Transformed, among others. 
Despite the success and stability of his job, Clarke decided to take a risk. He requested a leave of absence to try and stake his claim in the world of indie gaming. 
He spoke at EGX Rezzed in 2021, saying that "…indie development had always been the dream… It's where my true passions lie, and it's something I had been heading towards for a long time."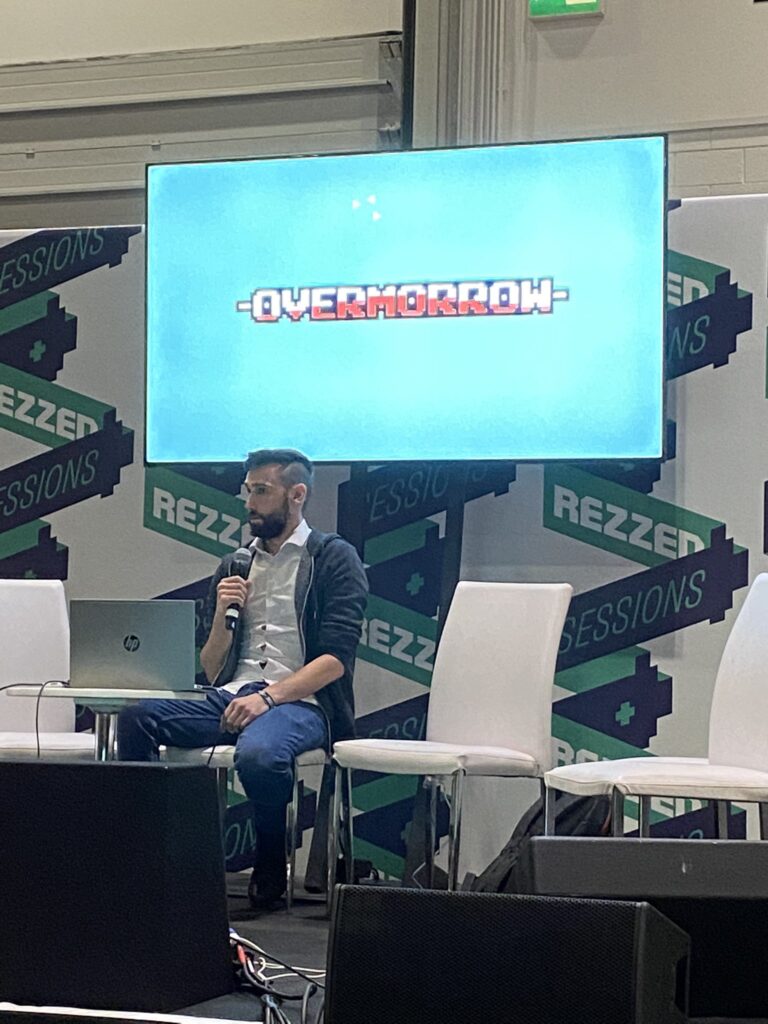 The transition from working in a large studio environment to toiling in the confines of his home office has been difficult, and Clarke recognizes the challenges in the road ahead.
Moving from being in charge of a specific area of a large game to having full creative control over your own passion project is definitely overwhelming. I'm trying to put as much time as I can into development, but having to simultaneously manage other aspects such as media and marketing is also one of the hardest and most time-consuming parts of this process! Ensuring your game is known is notoriously tough for indie developers, and it can often be what makes or breaks indie development as a career.

Clarke
Despite the daunting task of being a "one-man show," Clarke tells me that indie solo development has been a profoundly rewarding journey for him.
"I can build a community the way that I want to, meaning that I can be completely open and genuine. I can make myself known in communities that make sense to me as a developer and a person," Clarke said.
Like many indie developers, Clarke has been building a following through social media. He is a regular content creator on platforms such as TikTok, Instagram, Twitter, and Twitch. He identifies as a member of the LGBTQ+ community and has established a large audience of fellow gamers who identify as such.
In reference to his Twitch streaming, Clarke notes that "…it gives me an excuse to play video games and take a break. It also gives me the opportunity to raise awareness about projects I am working on."
Today, Tomorrow, and Overmorrow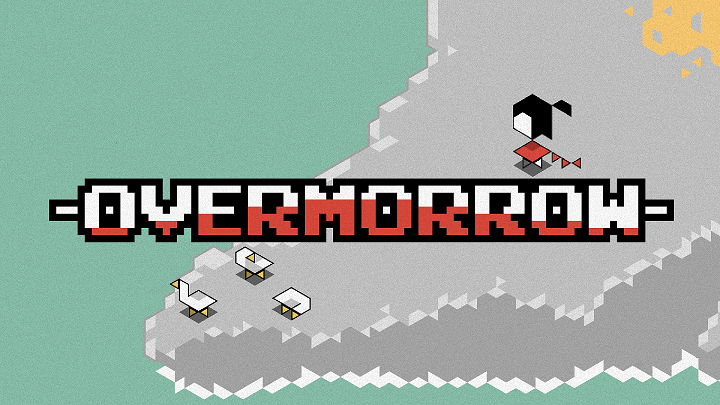 Overmorrow is the title of Clarke's first major project as a solo developer. He describes it as a serene, nonviolent, exploration adventure. 
You wash up on a beach of a mysterious island, with no direction and no abilities. As you explore, you will find points of interest, revealing small tidbits about your surroundings. Eventually, you uncover abilities allowing you to manipulate the environment. Somewhere on this island are the answers you seek, but finding all the pieces you need will take a number of days.
After 30 days, however, the island will reset your progress. But in the world of Overmorrow, not everything is as it may seem on the surface, and the game's underlying metanarrative begins to unfold the more of the island you explore.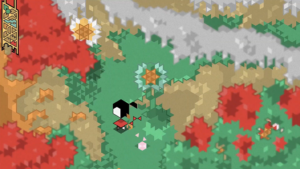 I was intrigued and asked Clarke to tell me a little bit more about the unique 30-day reset mechanic.
The 30-day mechanic came out of the concepting phase due to the experience I wanted to convey. Once mechanics and general game feel were decided, a limit on what you could do per day seemed natural. Originally, this counted up with no limit, but due to the lack of combat and enemies in the game to give a nonviolent feel, having the days count down added an interesting pressure that allowed me to do something really special with the narrative.

Clarke
Kickstarting a Dream
Even outside the restrictions of a global pandemic, the financial backing of indie games has always been a challenge. Like many, Clarke has turned to Kickstarter in the hopes of funding his aspirations.
Of course, the biggest risk is just the fact that I am a solo developer…  the money from this Kickstarter will go towards the polish items needed to make this the incredible experience I know it can be… the money will allow me to hire a composer to give Overmorrow the soundtrack it deserves, but, of course, life, taxes, hardware, and software expenses are all real things. This money will let me get Overmorrow out the door and into your hearts.

Clarke
The Overmorrow Kickstarter launched on March 15 and is set to end on April 14 at 12 pm GMT. 
Overmorrow is set to release in late 2022. You can find it on Steam.