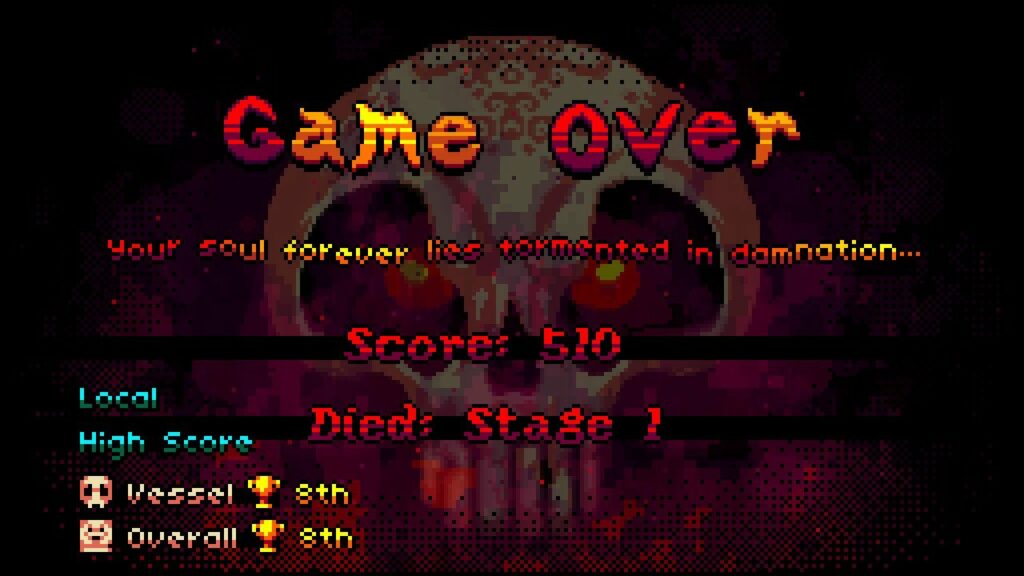 There is no shortage of roguelikes with a nice 16-bit era visual style but a few games dare to give you an 8-bit style. Shovel Knight immediately comes to mind (yes there is a fun Easter Egg with Shovel Knight in Skelly Selest).
We will start our review of Skelly Selest by discussing some options on how you want to play. You can go through a Labyrinth gaining powers and unlocking items as you work through. You can also choose to play waves of enemies while unlocking more abilities, but once you're dead in either mode, you have to start over. It keeps your score overall as you continue to go further. Last but not least, there is a nice simple card game included as well which is a nice way to break up the dungeon crawling.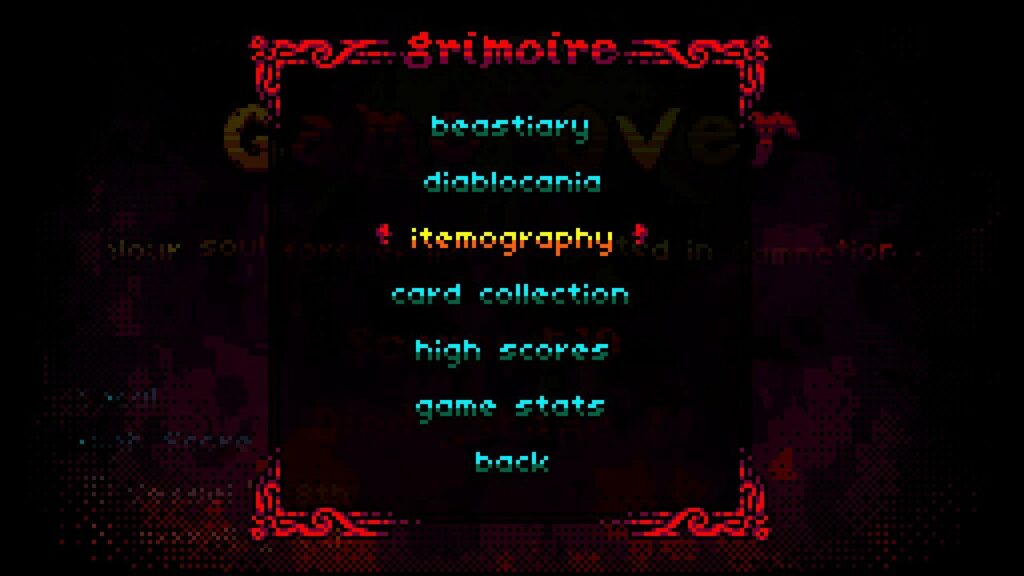 You unlock aesthetics and eventually new "vessels", i.e., new characters. With each advancement in the wave mode you gain abilities such as instant res on death, or perhaps a wider attack.
Controls are fairly simple. You have three abilities to start: dash, shoot, or melee. The ammo for shooting is replenished when you use your melee so the mechanic forces you to switch up attacks.
The controls are responsive, quick, and easy to pick up in the tutorial mode and from there into the full game. In the wave mode you will find yourself mostly using the "train strategy" with enemies, which is when you have the enemies follow you around as you take them out one or two at a time. For the labyrinth mode, you may choose to take rooms differently- and boss battles involve learning bullet patterns; as mentioned earlier, you will die quite a bit!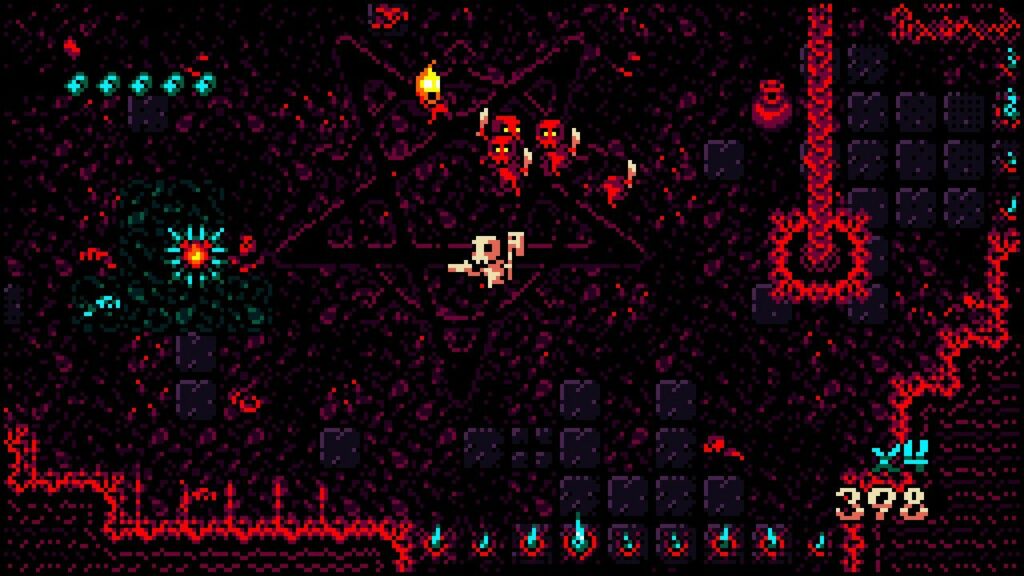 The biggest drawback and my strongest criticism I have in this review of Skelly Selest is also the big attraction to the game: the visuals. Before I get into the criticism, let me point out you can change the screen dithering, the map details, and the CRT simulation. None of these features impacted frame rate. No matter the setting, Skelly Selest was smooth and snappy.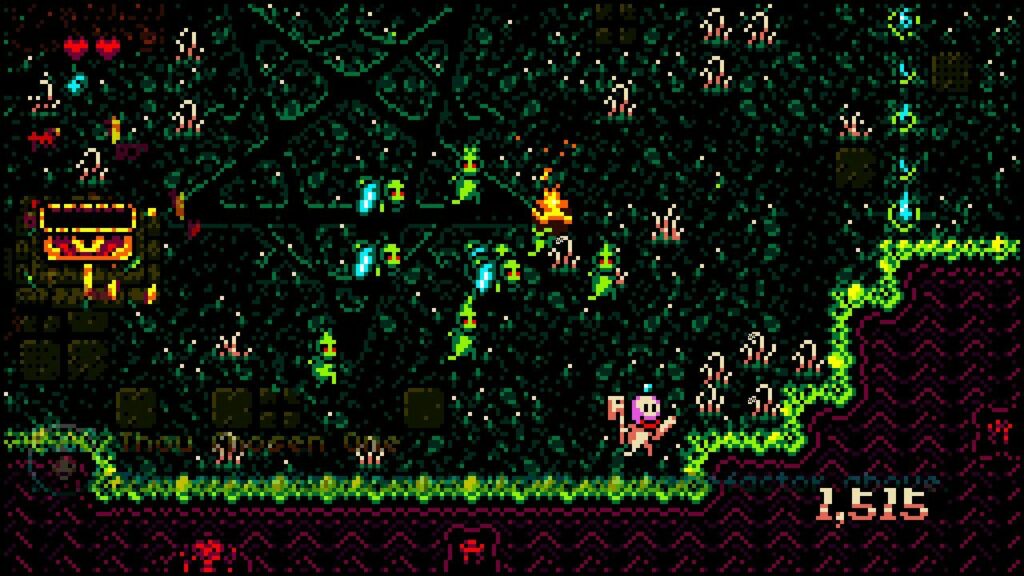 The biggest issue I had is that it is very difficult to have a clear view of your character and all the action on the screen, even with lowered settings. I found handheld mode incredibly hard once you got a few levels deep, especially if you didn't turn off the dithering. Maybe I am just too old or maybe I just am used to crystal clear images, but this game's beautiful pixel art is the same reason it becomes near impossible to follow the action.
I almost feel as if we hit a limit on the amount of action you can handle in the "8-bit style." If you play Skelly, I challenge you to compare the visual simplicity of Binding of Isaac. In Isaac, it is very easy to identify your characters and the enemies. In Skelly, once it ramps up, even my screen captures are hard to tell what is going on exactly.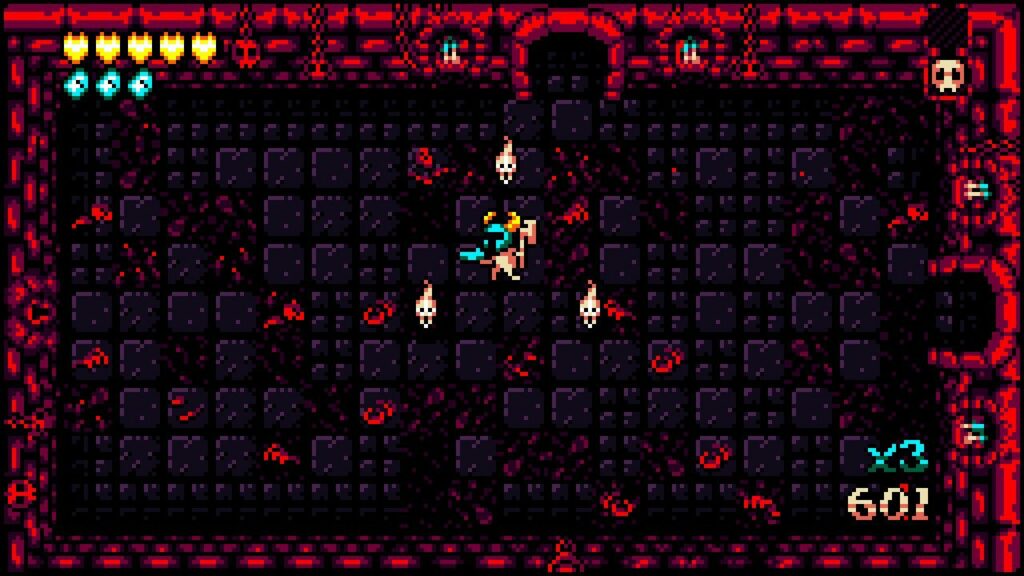 The Review
Skelly Selest
My final verdict for Skelly Selest is positive; however, I would advise you to maybe watch some gameplay videos first to see if you have any trouble with tracking the action. Additionally, players should expect to play in docked mode. So, for this game, I would not endorse this as a great handheld mode title to add to your library. Nonetheless, it is a fun game particularly for short-burst, 10-20 minute play sessions. This game is a solid 8/10 points for me, but only because I find it loses the charm once you get up to higher difficulty.