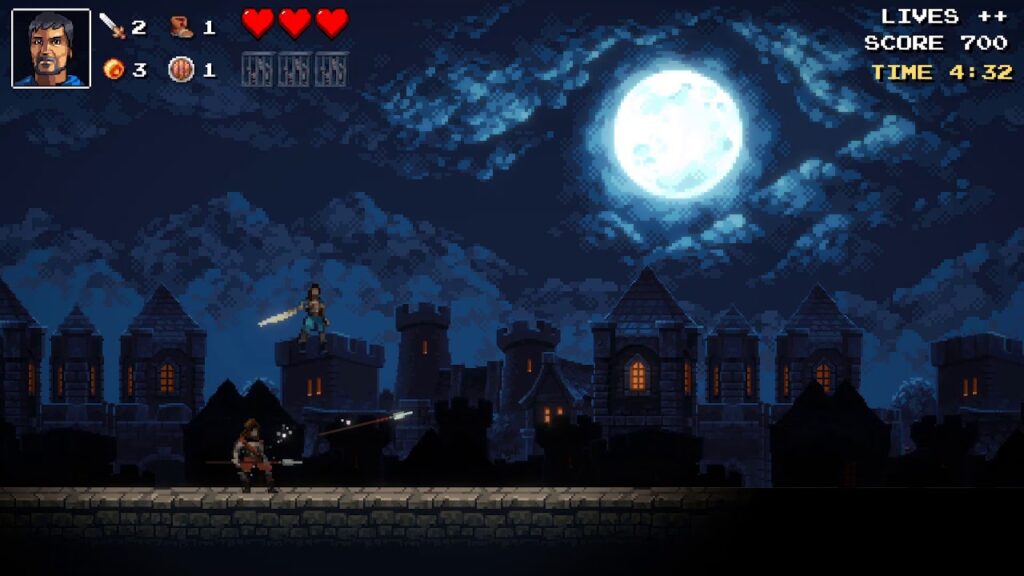 SUBJECTIVE:
Sword and Sandals: Spartacus is a retro-style platformer with RPG elements set in ancient Rome. The player will control Spartacus while navigating a variety of environments, traps, and enemies in order to free his gladiator comrades.
OBJECTIVE:
Single player
Retro pixel art style
Platformer
No metroidvania gameplay
Upgradeable skills such as health, weapon power, shield strength etc
Huge levels with lots of variety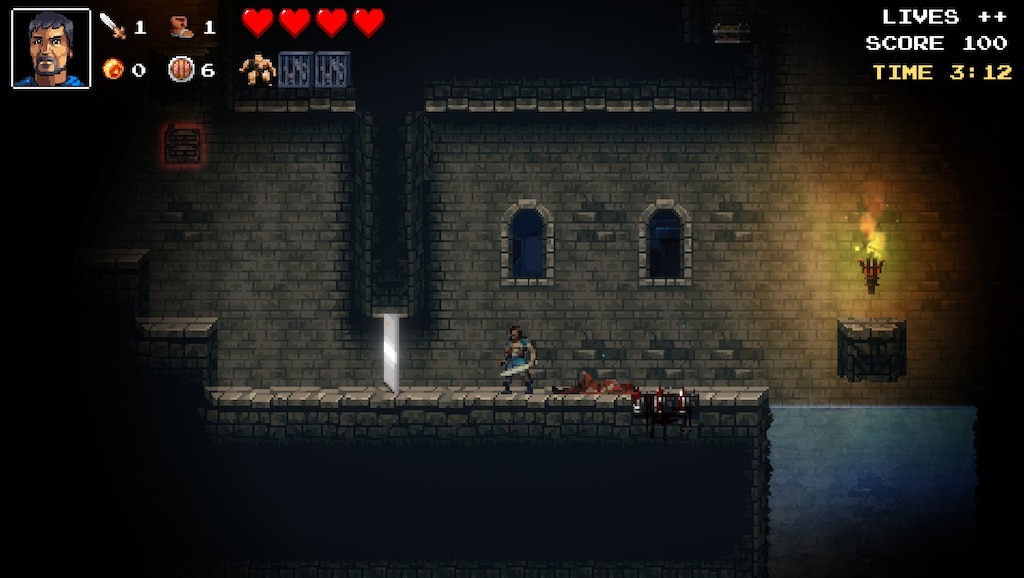 ASSESSMENT:
Design: The game uses a charming, retro pixel art style, fairly typical for a platforming game. The levels are often pretty large and offer a variety of landscapes, traps, and enemies.
Gameplay: Gameplay mechanics are what you would expect in a platforming game. The core gameplay is simple and easy to understand. Players can slash enemies with their sword, block attacks with their shield, activate a special ability for increased damage, and throw projectiles at enemies.
The base difficulty is reminiscent of retro platforming games while offering harder difficulties for the most patient gamers.
Death can feel cheap thanks to wonky hit detection and sometimes slow controller response.
Players can upgrade their stats through health, weapon power, shield strength, and more with RPG light elements.
Sound: The music and sound design fit the genre and story well enough. Nothing incredibly memorable or necessarily distracting, other than the sound being too loud at times.
Replay Value: Sword and Sandals: Spartacus is a rather short game while being easy to pick up and play. This title offers quite a bit of replay value with its various difficulty settings, along with the freedom given to players in regards to completing each level. Players will likely require multiple attempts at each level in order to rescue every gladiator possible.
The Review
Sword and Sandals: Spartacus
Sword and Sandals is a solid platformer for when on the go. Although the story components are lacking, it is easy to pick and play while offering some challenge, variety, and replayability.
PROS
Retro Pixel Art
Difficult Reminiscent of Older Platformers
RPG Elements
CONS
Lack of Intriguing Story
Loud Sound Effects