It's nice to be surprised sometimes.
I've been a fan of horror media for years. Unfortunately, as those years have gone on I've found myself increasingly jaded by the majority of recent horror releases. While I've found some movies like Hereditary and The Invitation (not a perfect match for horror, I know) to keep me holding out hope for the genre, horror video games of late have not been catching my attention.
I'm not even sure where I heard about We Went Back, but the promise of a timeloop sci-fi horror game seemed too much to resist. And at the entry price of free there wasn't a reason not to, especially with all the extra time at home.
We Went Back is described as "a time-looping horror game in which you wake up in an abandoned space station utterly alone." Released on Steam on April 3 and developed by Utah-based Dead Thread Games, We Went Back is horror done right.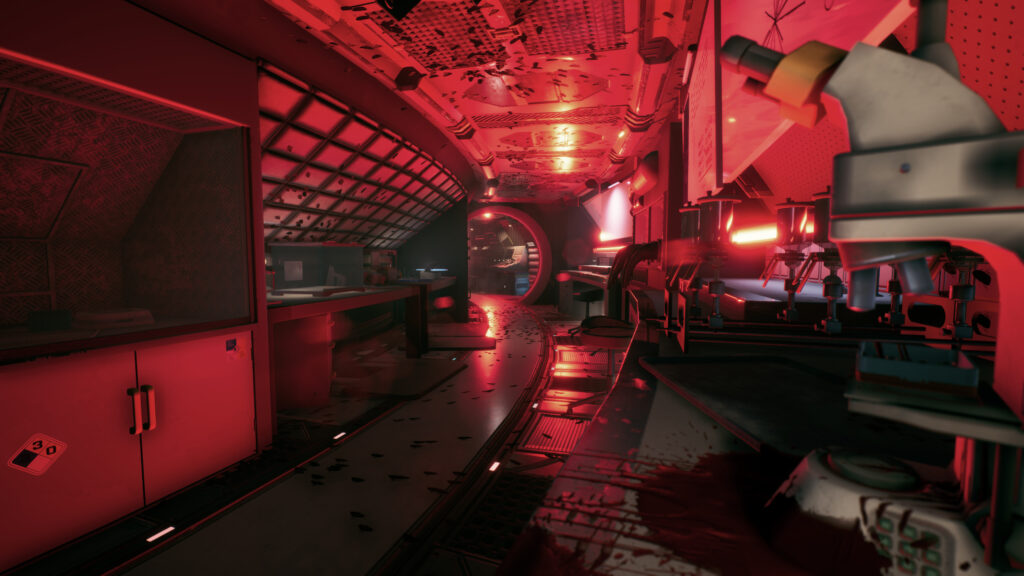 The game starts out simply enough. You wake up from some sort of cold sleep on what looks like a space station or other isolated facility and proceed to walk the small circular game world to find a way out. Before long a panel opens along a side hallway, giving a glimpse into the goal puzzle that will allow you to open the exit.
For the next 30 or so minutes you'll discover another guest on the station as you walk the halls. Doors lead into the wrong spaces. Corridors loop. Progress is made and after far too short a stay We Went Back ends and absolutely leaves you wanting more.
Comparisons to other horror entries like PT are unavoidable but also well earned. PT continues to stand as a nearly mythical entry in horror gaming and We Went Back definitely nails the aesthetic and tightly knit dread that PT also evoked. However, We Went Back does stand on its own by having a tighter focus on a goal puzzle that doesn't take away from the potential danger of the station.
It's difficult to say more about We Went Back without spoiling it, so I'll leave people to discover this gem of a horror experience for themselves. It's free on Steam and hopefully we'll be seeing more of what this developer can do in the future.